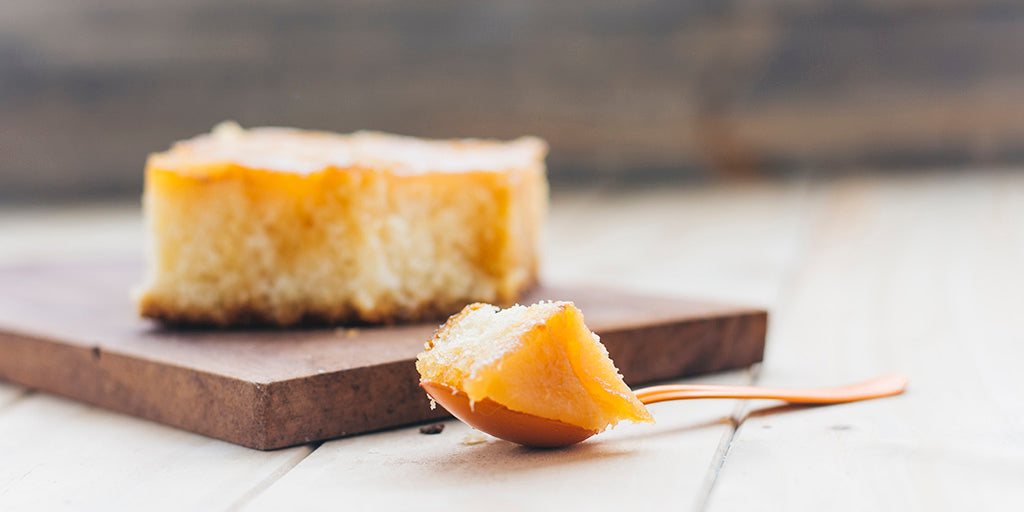 Gooey Butter Cake Day is coming up on August 12, so let's prepare some to celebrate with your family. This is pretty much the easiest cake recipe in the world, you don't need to be a seasoned baker, just simple ingredients for a delicious treat. 
Its unique gooey, moist texture has gained it countless fans, and if you like the texture of brownies, then you'll be enamored with it too. Please note that this cake is very sweet and suitable for a casual chat with friends at a party with a cup of black coffee.
The following recipe comes from allrecipes.com, and I've pulled from over 500 reviews to make your cake even better, so check it out and get your hands on it!
Ingredients for 18 servings


1 (18.25 ounce) package yellow cake mix
½ cup butter, melted
4 large eggs, divided
2 teaspoons vanilla extract, divided
1 (8 ounce) package cream cheese
4 cups confectioners' sugar

Instructions


Preheat the oven to 350 ℉ (175 ℃).
Mix together cake mix, butter, 2 eggs, and 1 teaspoon vanilla in a large bowl until well-combined. Or you can use our

 

stand mixer

 

to mix.
Pat mixture into a 9x13-inch dish.
Mix cream cheese, remaining 2 eggs, and remaining 1 teaspoon vanilla with an electric mixer in a bowl. Slowly beat in confectioner's sugar. Pour over cake layer.
Bake in the preheated oven until golden brown, 40 to 45 minutes. Cool before serving.
Tips:
"For a different taste you can add coconut and/or chopped pecans to the "crust" mixture. This cake is much better if allowed to sit for 24 hours before cutting. the flavor seems to intensify over time. "   ----- OKWEBMOM
"I made it the first time according to the original recipe and found the base too dry and the cheese topping too sweet. The second time, I increased the butter to 1 cup and reduced the sugar by half...the result was an awesomely some, buttery cake with a moist and delicious cheese topping...lovely!"  ----- Alie


"It is better to use golden yellow cake mix than a butter yellow cake mix"  ----- ASHLYNGRAE
"1. Take out the vanilla extract in the cake mixture, but not the cream cheese mixture. 2. Reduce baking time to 35 minutes. 3. Definitely spray your pan with cooking spray before patting the cake mixture in. I found the baking time, esp. to be way too long. the middle was ok, but the bottoms and edges were burnt. " ----- Phoebe
"My uncle is a gourmet chef, and his popular variation is to sprinkle sweetened coconut and/or chopped pecans on top." ----- Christy Johnson