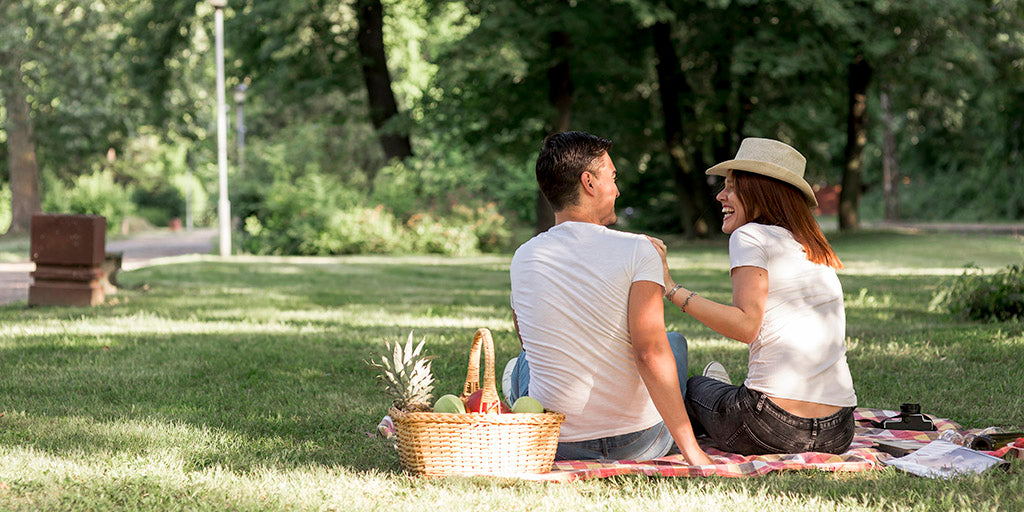 July is considered National Picnic Month! The best part about picnics is that you can sit anyplace, place a blanket down or fix a tent. If you are unable to visit a park or a field, you can even plan a picnic in your backyard too. Well, one of the best highlights of a picnic is the food. Tasty home-cooked food can make your picnic special, bond your loved ones together and treat their minds and palate well.
We've compiled a list of our favorite picnic food recipes to help you make your picnic special. And the bonus part? You can bake it in your air fryer as well. Read on. 
Cheesy Fried Hot Dogs:
Ingredients:
Cheese - 5 slices
Hotdog - 5
Flour - 2 cups
Salt - 1 tbsp
Baking powder - 1 tbsp
Pepper powder - 1 tbsp
Milk - 1 ½ cups
Eggs - 2
Instructions:
Wrap each hotdog in thin slices of cheese and stick it onto a toothpick. 
Once done, keep them in the freezer for 20 minutes. 
Take a cup and mix the flour with other ingredients until it gets the consistency of a batter. 
Take the sausage out from the refrigerator and dip each of the hotdog sticks into the batter. 
Fry it in an Air fryer until it turns golden brown. 
Once done, serve it with a dip. 
Ham and Cheese Pinwheels

Ingredients:
Puff pastry
Ham deli sliced - 8 oz
Monterey jack cheese - 8 oz
Spicy mustard 
Instructions:
Preheat your air fryer to 400 degrees.
Spread all your pastry puffs.
The mustard should be thinly applied to the puff.
Once done, place the Ham and cheese on top of each puff in layers.
Roll this pastry puff with ham.
Place the 1"-thick slices in the air fryer in a single layer.
Turn it over once after 10 minutes.
Cook for 15 minutes and serve it. 
Mini Meatball Calzones
Ingredients:
Pizza dough - 1  oz
Marinara sauce - 8 tbsp 
Frozen mini-sized meatballs - 16
Mozzarella cheese - 4 slices
Parmesan cheese -  4 tbsp
Fresh basil
Black pepper
For the egg wash:
Instructions:
Heat the airfryer to 400°F (200°C).
Keep the pizza dough on a flat, floured surface, and divide the dough into 8 pieces.
On the puffed-up dough, spread 1 tablespoon of marinara.
Two meatballs should be placed in the middle of the dough, each encased in a slice of mozzarella.
Add a sprinkle of fresh basil and a half-teaspoon of parmesan cheese.
Roll out the dough in one section until it is round and flat.
Seal the calzone by crimping their edges together after folding one side of the dough up and over the filling.
Place on a baking sheet covered with parchment paper.
Apply egg wash and black pepper to the calzone's outside.
Bake for 15 to 20 minutes, or until golden brown, at 400°F/200°C.
Egg wash the outside of the calzone before adding the black salt, and serve.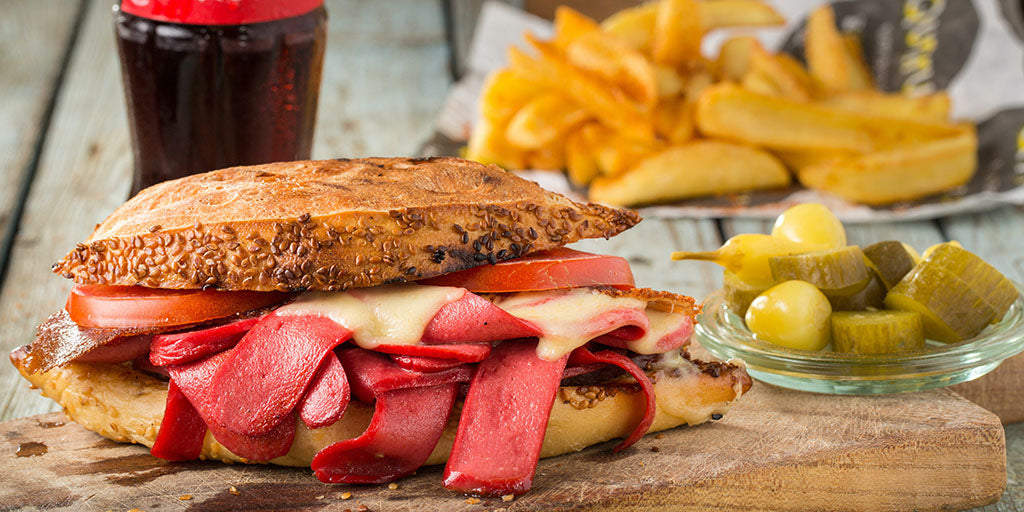 Salami, Ham, and Pepperoni Sandwich 
Ingredients:
Fresh mushrooms, sliced - 2
Basil pesto, divided - 2 tbsp
Hoagie roll - 1
Deli sliced salami - 4 slices
Deli ham - 2 Slices
Pepperoni - 4 slices
Provolone cheese, divided - 2 Slices
Sliced ripe black olives - 2 teaspoons
Instructions:
Put mushrooms in the air fryer's basket. Slices of mushrooms should be cooked for 5 minutes at 350 degrees F (175 degrees C) in an air fryer.
Spread one tablespoon of pesto on the hoagie bun's bottom half. Over the pesto, arrange slices of salami and add pepperoni and ham.
The ham and pepperoni should be covered with 1 piece of cheese. Add some mushrooms and olives on top. Add the final cheese slice. The sandwich is finished by placing the other half of the bun on top after spreading the final spoonful of pesto on it.
Place the sandwich into the air fryer's basket. Cook for about 5 minutes, or until the cheese has melted and the salami is crisp. 
Bacon Wrapped Jalapeno Popper Dogs
https://images.app.goo.gl/3mUuWeVB3YYowv72A 
Ingredients:
Room temperature cream cheese - ½ cup
Cheddar cheese, shredded - 1 cup
Powdered garlic - 1 teaspoon
Pepper, ground - 14 teaspoon
Large jalapenos - 4
Brown sugar, - 1/4 cup 
Beef hotdogs - 4
Bacon - 8 pieces
Doggie buns - 4
Instructions:
In a medium bowl, combine all the filling ingredients and thoroughly stir.
Keep chilled for at least 15 minutes.
Jalapenos should have their ends cut off, their halves split in half, and the seeds and white flesh within removed.
Butter the dogs up.
Add a couple of spoonfuls of the filling to them.
Wrap a hot dog snugly inside each half of a jalapeno, placing one half over each end.
Each jalapeno dog should be wrapped in two slices of bacon.
Use toothpicks to fix the bacon at either end.
The dogs should be grilled for about 10 minutes, flipping them halfway through, over medium indirect heat until the bacon is crispy.
If you don't have a grill, you can bake them in an air fryer for 15 to 20 minutes at 400°F (200°C).
Now that you know some best air fryer picnic food recipes, plan your next picnic and make it special by preparing these snacks.