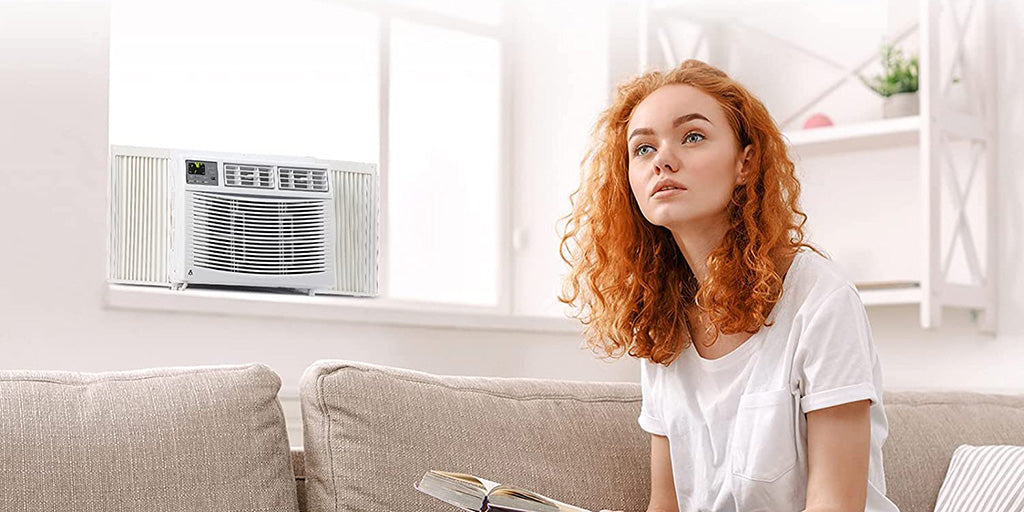 Window air conditioners (AC) are often used to cool a single room. It is an affordable cooling solution and an easy-to-install alternative to a central air conditioning system. These air conditioners have evolved with time and are no longer the electricity guzzling machine they once used to be. If you are looking for an affordable device to beat the heat an Acekool window air conditioner can do the trick.
How to choose the right window AC?
Before diving into the features of Acekool window air conditioners let us have a look at how to choose the right window air conditioner for your needs. There are a few factors that you have to consider before buying a window air conditioner: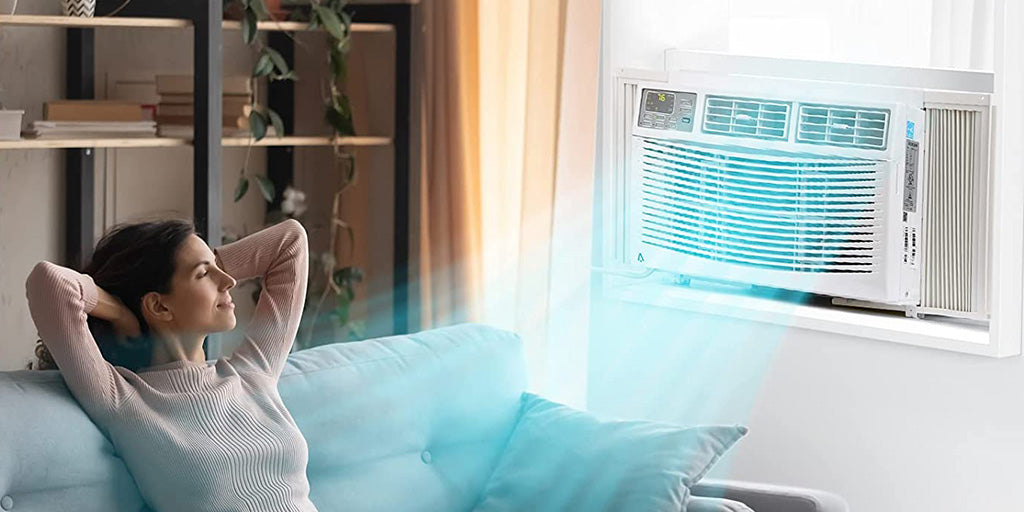 Cooling Capacity
Cooling capacity is the first parameter to consider before buying a window AC. Cooling power is measured in British Thermal Units, or BTU/hour. To find the cooling capacity your room requires calculate the size of the space you want cooled in square feet. Given below is a table that indicates the appropriate BTU for your room size:
| | |
| --- | --- |
| Size of the room in square feet | BTU required |
| 100 to 150 sq. ft. | 5000 BTUs |
| 150 to 250 sq. ft. | 6000 BTUs |
| 250 to 300 sq. ft. | 7000 BTUs |
| 300 to 350 sq. ft. | 8000 BTUs |
| 350 to 400 sq. ft. | 9000 BTUs |
| 400 to 450 sq. ft. | 10000 BTUs |
| 450 to 550 sq. ft. | 12000 BTUs |
| 550 to 700 sq. ft. | 14000 BTUs |
| 700 to 1,000 sq. ft. | 18000 BTUs |
| 1,000 to 1,200 sq. ft. | 21000 BTUs |
| 1,200 to 1,400 sq. ft. | 23000 BTUs |
If you need the best window air conditioner, pick one that has a BTU level designed to fit your space. A window AC with not enough BTU power will have to run continuously and will eat up a lot of electricity not to mention the damage this can cause to the unit.
Power Requirement
Air conditioners need more power input than the common electrical appliances used at home. Therefore, you should make sure your existing electrical system meets the needs of the AC's electrical requirements. Most window air conditioners run on 115V, 125V or 220V circuits. ACs with cooling capacities below 15,000 BTUs usually run on standard residential circuits from 115V to 125V. The ones above 15000 BTUs operate on 220V circuits.
Energy Efficiency
To understand a conditioners energy efficiency you should look for these two factors; Energy Star rated model and Energy Efficiency Ratio (EER).
Energy star rated models use approximately 10 percent less energy than the regular models. While EER indicates how many BTUs a unit uses for one watt of power. The higher the EER, the more efficient the air conditioner.
Installation
Most window AC models usually fit inside standard double-hung windows. There are also models that can be installed inside a custom-created wall space with the help of special mounting hardware. You should measure the dimensions inside the window frame exactly before you pick up a window air conditioner.
Fixed Speed AC vs Inverter AC
If you are researching on window ACs you have come across these two terms. Fixed speed air conditioners features a single speed motor operation. This means that once the desired temperature is reached, they turn off. They turn back on only when the temperature rises to a set level. This on and off cycle causes wastage of electricity.
Unlike fixed speed ACs, inverter ACs use variable speed for optimal performance. Once the inverter system is switched on it increases the speed to produce enough power to cool the room. It keeps fine-tuning the indoor climate it created without temperature fluctuations of a fixed speed AC.
If you are planning to buy a window AC consider the Acekool window air conditioners. These devices are powerful and smart cooling solutions promising low noise operation. They are energy efficient which means you will have to spend comparatively lesser on your electricity bills. Acekool provides window air conditioners with three different BTU ratings; 6000 BTU, 8000 BTU and 10,000 BTU. There is also an 8000 BTU window AC that Acekool offers for extra energy saving.
These window air conditioners feature faster and more efficient air cooling for a single bedroom or a large living room. It has several cooling modes; cool, dry, fan, ECO and sleep mode. This device is easy to install and you can do it by yourself.
These conditioners are fitted with an easy-to-remove filter which can be removed with an easy pull on the handle. You can wipe the filter clean and push it back inside. If you religiously practice energy saving at home you can put the Acekool window air conditioner on Eco mode to help conserve energy once the desired temperature level is reached.