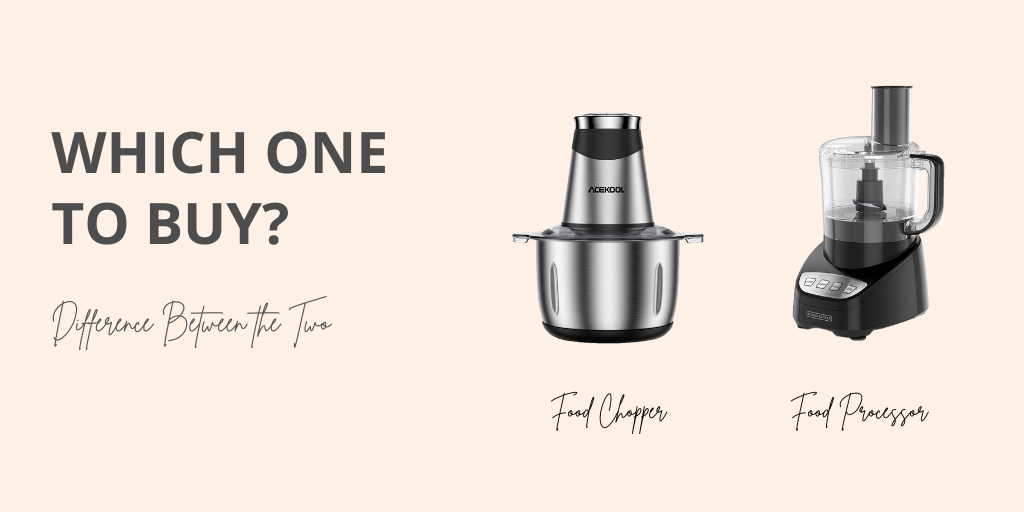 Kitchen appliances, today, aren't just normal appliances but smart ones. And with a myriad of kitchen appliances available to make your kitchen chores easier, sometimes it's confusing which one you should buy. Well, such confusion often arises when choosing between appliances like a food processor and a food chopper.
This conflict between a food processor and a food chopper isn't a new one. Both are extremely handy when it comes to chopping, cutting, and mixing. However, there are also some major differences. Let's explore the significant differences between a food processor and a food chopper to decide which one to buy.
Food Processor Vs Food Chopper- Specifications 
| | | |
| --- | --- | --- |
|   | Food Processor | Food Chopper |
| CHOP | ✅ | ✅ |
| MIX | ✅ | ✅ |
| PUREE | ✅ | ✅ |
| EMULSIFY | ✅ | ✅ |
| WHIP | ✅ | ✅ |
| SLICE | ✅ |   |
| DICE | ✅ |   |
| SHRED | ✅ |   |

 Which Is Better- Food Processor Or Food Chopper?
If someone tells you that using a knife skillfully is enough then we've to say it's quite true. However, you don't have an entire day to skillfully use your knife and cook for hours. And for this, kitchen appliances like a food processor and chopper come in handy.
While food processors and choppers make your work easier and faster, it's important to choose the right appliance for the right job. So, understanding the difference is quite essential.
Let's begin with food processors.
Food Processors
Typically, a food processor is large and bulky but it offers a lot more functionality compared to a food chopper. With interchangeable blades and disks, a food processor is great for kneading, chopping, shredding, dicing, grinding, pureeing, and more. In other words, food processors are extremely versatile. However, you need to be careful when handling fluids or creamy substances like cream or smoothies with the food processor. Food processors aren't good for fluids.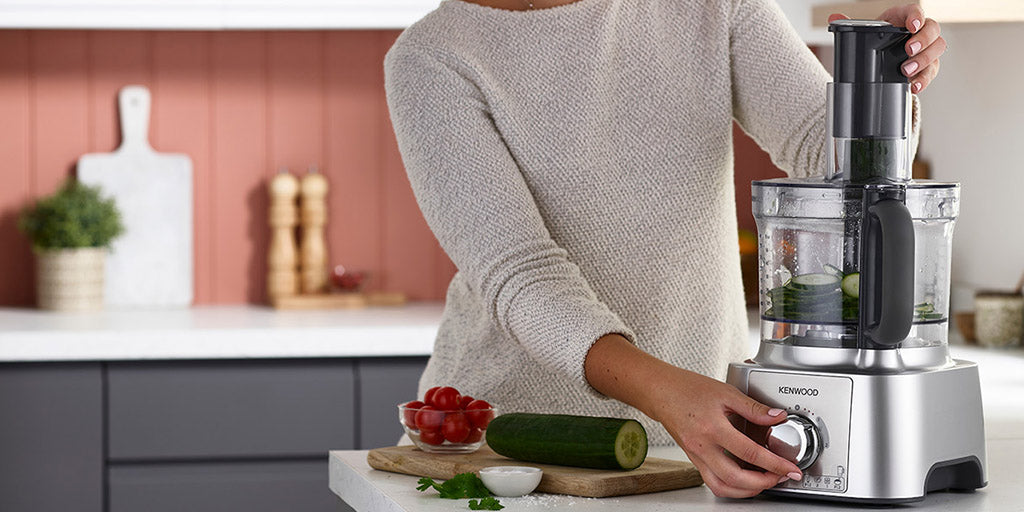 Besides that, we absolutely love how food processors handle multiple tasks using a variety of blades. This means food processors help in larger recipes that require multiple tasks like shredding, chopping, and julienning. So, from grinding ingredients for pesto pasta to kneading dough for pizza, a food processor can do it all.
Food Choppers
The best alternative for food processors are food choppers that are usually small kitchen appliances that are best for small chores like chopping, grating, and more. Compared to food processors, choppers are more portable but definitely not versatile.
The major difference between a food processor and a food chopper is the fixed blades. Unlike food processors, food choppers have fixed sharp blades. Besides, a food chopper isn't an electrical appliance and by size looks more compact. Food choppers are best for everyday small chopping tasks required for recipes like salads, sandwiches, and more. However, a food chopper's functionality is quite limited compared to a processor.
Nevertheless, we think it's perfect for everyday cooking. Take, for instance, a food chopper like Acekool Blender BC7 - Mini Food Chopper can come in perfectly handy in making small recipes. This mini food chopper not only looks portable but its 2.5 Cup can fit into even the smallest cabinet of your kitchen. From preparing your favorite breakfast to baby food, this mini food chopper is a perfect pick for single to small-sized families.
Well, as mentioned earlier, food choppers aren't usually electric but some of the recent models are going electric like Acekool Blender CB1 - Electric Food Chopper. Quite similar to a food processor, this electric food chopper comes with a large 2.2L bowl for large batches of ingredients. From chopping vegetables to meat, this electric food chopper is complete winner.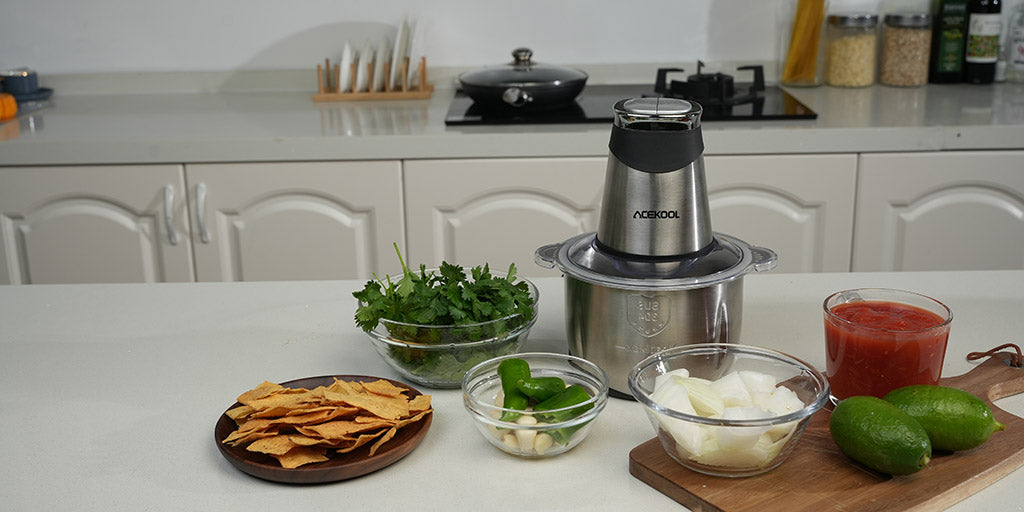 Apart from functionalities and features, cost is another major factor of difference. It's indeed obvious that a food processor will cost more than a food chopper. An average price tag of a food chopper is around $30-35 and electric choppers can go up to $100. On the contrary, a food processor ranges around $130-$600 depending on its features, size and built.
The bottomline in this ever-going conflict of which is better, the food processor has an edge. Of course, it's versatile and has advanced features catering to different kitchen tasks. Also, owing to its size, the food processor can help in large and complex recipes. However, food choppers are compact with limited functionality. It's great for small and simple cooking chores.
So, if your kitchen requirements are diverse then a food processor is your best bet. But if you're on tight budget or just need a quick helping hand to your chopping needs then food chopper is the one. We hope that this difference between food processor and food chopper will help you decide which one to buy.